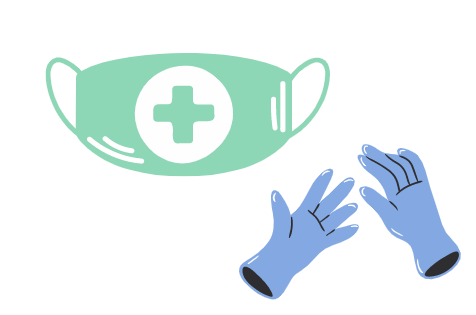 WELCOME! BIENVENIDOS! TO ESSENTIAL ENGLISH AND SPANISH
Want to be communicating in a short time?
Not able to take a longer program right now? 
Acquire essential vocabulary & structures and engage in substantial in-class practice, to help you communicate in a variety of everyday situations
(24 hours) of class will leave you with a solid, confident foundation to build on and expand your communication skills.  Come join us! Te esperamos!
COURSE FEE: $140.00
The next Essential Spanish Course is April 13th to     May 22nd, 2021. The class meets Tuesdays 6:30-8:30pm MDT and Saturdays 9:00-11:00am MDT.
GROW PROFESSIONALLY
"Superior teachers, skilled transfer of knowledge using a variety of learning strategies. Warm and welcoming learning environment in person or via Zoom. Care and attention to each students strengths and challenges."
"Language Plus classes both online and in person provide an excellent balance between conversational speaking and with each lesson, my fluency and confidence grows."
"I'm very proud to be a part of Language Plus students. The school has the best teachers and you really learn English. I always recommend them!"
"I give language plus 5/5 ! The classes are individualized for students and have a small student-to-teacher ratio so there are many opportunities to practice and interact with each other. I can feel myself making improvements and increasing my understanding after only a few weeks… I look forward to attending each week!"
"The instructors were very patient and helpful with our conversations. I enjoyed the topics covered."
"Me gustó mucho. Steve es muy buen maestro."
"I think LP does a good job of making each person feel like there is an investment in their language acquisition. It does not feel like a language machine, feels like a small community. I have improved immensely and have been happy with LP. My goal was to build a foundation to take with me before traveling abroad and I have accomplished that."
"Estoy en el lugar correcto!! :)" 
"Your admin and teaching staff's sincerity and experience in teaching language makes for a comfortable place to learn. I would also say that I am surprised how quickly I have formed friendships with my classmates and our teacher, Emma. I feel like they will last. My classmates are already talking about the day we can come to El Paso. It feels like the staff/teachers understand and care about the students (me). In a world where I wait on hold, to be told "I don't know," or "Sorry, we cannot help you," Language Plus is a much needed respite. You could make coronavirus go away so we can all come to El Paso."
"Great teachers and convenient online."
"Es una escuela muy buena, que tiene excelentes programas de aprendizaje. Mi principal objetivo es entender, escribir y hablar el Inglés de manera formal. He mejorado mucho puesto que ha aumentado mi confianza para hablar y cada clase siento que aprendo nuevas lecciones que me son útiles."
"I love the online classes!! I know they are a big departure but since i am so far away and could not come back even without the corona virus this has been a tremendous blessing. My instructors look for ways to make me a better speaker while chatting like we are just friends catching up. Yes – they still teach, just in a way that is really personal."
"I have been very pleased with Language Plus. Everyone is very friendly, helpful and encouraging. I've learned a lot in a short period of time. I've already recommended Language Plus to several people."
"Very flexible, effective, helpful,  and responsive. Required opportunity to practice. Goal achieved."